Top Five Things to Look for in a Great Employer
| Kelli Howard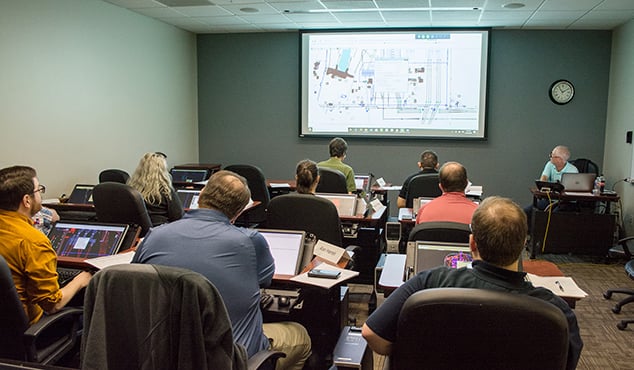 Whether you are looking for your first job or a career advancement opportunity, it is important to look at the whole enchilada when a company extends you an offer, not just the dollar amount printed in the offer letter. Over the years, I have seen candidates walk away from great companies because of the salary alone and it pains me when I see it happen. They usually hit the market not too long after because they did not take into consideration what all was offered in the deal.
Here are the top five things to look for in your next employer.
Will this opportunity provide the challenge necessary to elevate your career? First, the opportunity has to bring you satisfaction. Is it tough to know everything about the organization after a couple of one-hour interviews? Absolutely! There are a few questions you can ask to ensure you have found the best fit for you. Why is the position open? What are some of the challenges the team (or company) is facing? What are the goals for this role in 30, 60 and 90 days? I am sure you can google many more questions to ask, but you get the picture.
What does the overall compensation/benefits package contain? Many candidates are caught up solely in the pay rate, and do not realize they may be receiving a raise if they looked at the benefits in their entirety. For example, a company that offers an employer match for 401(k) plans and when prospective employees do not have that same benefit basically, they are leaving money on the table. A great employer should also have several plans, including, dental, vision, life insurance, and long-term disability, some may even pay 100% of the premiums, thus resulting in more money back into the employee's paycheck. Insurance costs continue to rise exponentially for employers and perspective employees should search for employers working to keep monthly premiums low while still offering outstanding coverage.
Is there a clear and transparent career path? Professional growth opportunities is at the top of the list when it comes to being an employer of choice. Employees want to be able to see not only where their next career advancement is, but where in the company they can elevate to with their expertise. Having a visible and well-defined career path with detailed expectations for each role has proven to be successful for SAM employees. We also promote our job openings internally every Friday so our employees have the first glance at the opportunities that have opened up across the organization.
Do they offer on-going, paid training? Employees want to learn and grow. If you can show your employees how to get to the next level and then present them with the tools it takes to get there, you have reached euphoria! At SAM, we not only encourage professional development, we offer tuition reimbursement and provide reimbursement for continuing education unit courses. Additionally, our in-house Learning and Development Team is dedicated to increasing staff skills and knowledge, and ensuring our team members receive adequate training throughout the year.
Do the company's values align with yours? You can find an organization's values quickly with a simple Google search and glance over the website. Look for ways they serve their community, how they convey their mission and vision and what diversity looks like inside their company. Corporate Social Responsibility opportunities within organizations create opportunities for its team members to serve in our local community. Community service is important to me, so I really appreciate working at a company that feels the same way.There are many factors to take into account when you are job hunting and yes, it can be overwhelming. Be sure to ask all the questions you need to be able to make the best decision for yourself. Make a list of the pros and cons and the dollar amount associated to it. You will be surprised when you put pen to paper what the total compensation adds up to in the end.At SAM, we take pride in our culture of learning, inclusion and technical innovation, and we work to live up to our values every day. If you might be interested in joining our team, learn more on our careers page.
Kelli Howard
Kelli joined SAM in 2012. She has over 16 years of experience in recruiting, with more than eight in the A/E/C industry. She leads the talent acquisition team, with a primary focus in attracting and retaining top talent.
View Profile