Five Key Factors Driving the Surveying Industry
| Allen Nobles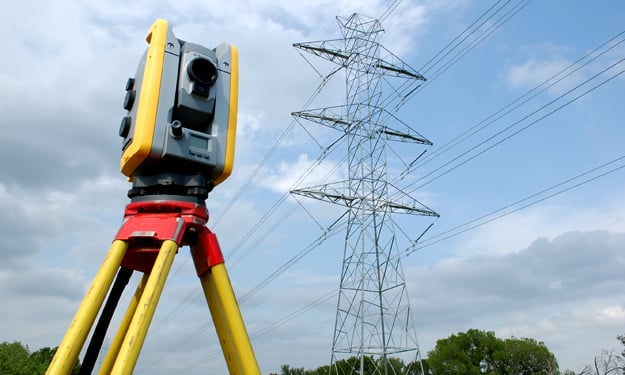 When I started surveying 40 plus years ago, most surveying firms were what I called "full service", and we provided our clients just about all surveying services in-house. For 35 years, I owned and operated a successful mid-sized survey firm with about 40 employees and I knew a lot of other firms that were similar in size and nature to mine. However, in recent years, there have been several factors that completely changed my view on what "full service" means, and the technology and experience a firm now needs to effectively serve clients. These factors have driven significant change in the services, skill sets, and the speed and accuracy that today's most advanced firms deliver.
Sure, there are many small survey firms that focus mostly on boundary, topographical surveys, and construction layout projects. However, on the other side of the spectrum, when working on more complex projects with various elements like large transportation projects, pipeline right-of-ways, or transmission surveys for county and state mapping, the advanced technology and multiple services working seamlessly together in larger firms make the process more efficient, and the deliverables more complete and accurate.
Here are the factors that I see driving these shifts in the industry:
As Global Navigation Satellite Systems (GNSS) get better and the measuring devices get more automated, many clients are able to do some of the more fundamental work that surveying firms previously owned. Where clients really need outside skill and expertise is on larger, more complex surveying projects. At SAM, our subject matter experts working with our full suite of services and our dedicated Applied Technology team can provide insight into the most efficient methods for completing your project.
The accelerating rate of technology has dramatically changed surveying in recent years. It has changed how we work and who we are. Through use of these new technologies, clients now expect surveyors to measure with more accuracy, collect more data, and process it faster than ever before and that continues to accelerate. The cost to acquire new technology is often a barrier to entry for some firms, however, at SAM we actively research, develop and invest in technology so that we can continue to meet those client expectations on even the largest of projects.
Computing power is also a major factor. The amount of data that we feed into, process and produce through advanced computer hardware and software has increased dramatically and this will continue. Processing time has become key. For example, we are fortunate at SAM to be able to work with and test advanced systems using Artificial Intelligence (AI) programs in-house that are producing 95% or better accuracy rates on data extraction. And we store that data on our systems. Again, these advances take a significant investment in computer technology.
An increased investment in non-survey related activities such as extra insurance coverage, additional human resource support, more efficient accounting and billing systems, adapting processes to new regulations, increased staff training, and additional business development engagement with clients are needed to effectively support a surveying organization's non-field business activities as well.
More and more, clients are looking for firms that can offer multiple services or be a "one stop shop" for a range of geospatial services to support infrastructure projects. From the client standpoint, a firm that offers multiple services makes client contracts, communications, project processes and deliverables more streamlined and efficient. For example, right now we are working on a single project at SAM that includes Building Information Modeling (BIM), Subsurface Utility Engineering (SUE) services, and acquiring LiDAR data from many different sources like Unmanned Aerial Systems (UAS) and our Mobile Mapper in addition to point cloud data generation from photographs and thermal scans that are all going into one data base for our client to use.
What all this adds up to is that the future of the industry will be driven by ever evolving and more progressive geospatial services firms that use advanced technology, multiple service offerings and scale to deliver more complete, accurate, and reliable data to clients at speeds not imagined in the past.
To learn more about SAM's approach to delivering geospatial data with unparalleled speed and reliability, reach out to Allen Nobles at allen.nobles@sam.biz. A full list of SAM's service offerings can be found at www.sam.biz/services.
Allen Nobles
Allen Nobles joined SAM, LLC in 2018 where he is now a Senior Vice President, focused primarily on expanding company growth and business development in the Southeast.
View Profile