Prevent Gas Line Damage: Remember to Call 811 Before you Dig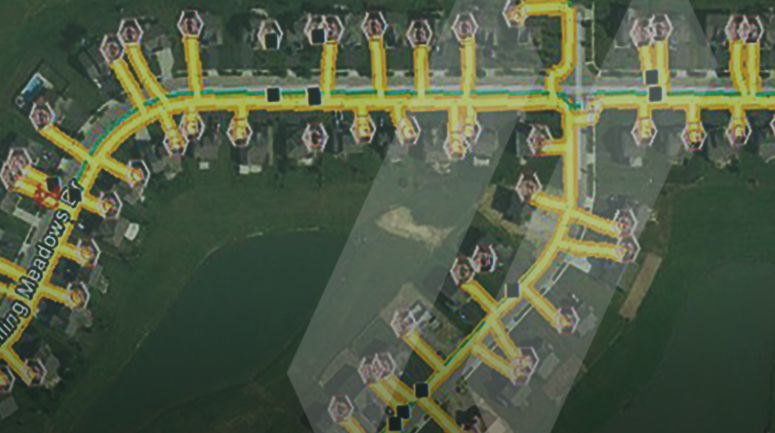 Before you begin digging on a new job site or even on a project in your backyard, how do you make sure that you won't hit any underground utility lines? Today, on 811 Day, SAM wants you to know that the answer is simple: pick up the phone and dial 811. It's free!
No matter where you are in the country, calling 811 will help protect you and the area you are working in by mitigating the risk of damaging underground utility lines. Identifying gas lines before you break ground is especially important as natural gas poses a significant threat to people and property if lines are damaged. Due to this risk, contacting 811 before you begin to dig is the law.
After you contact 811, each utility is responsible come out to your site to locate underground utility lines in the area that will be disturbed.
Since June 2020, SAM has conducted an 811 Ticket Watch and Protect Program in Charlotte, NC to prevent damage to gas lines and keep communities safe. Based on 811 calls and online tickets, our teams assess the risk your project presents to underground gas pipelines and, when appropriate, visit your job site to help.
Our main goal is safety for our crews, the community, and our client's teams and assets by eliminating excavator gas damages. To do this, SAM field crews visit sites to discuss safe digging practices with contractors and homeowners and verify that the gas pipeline has been located. When necessary, we answer questions or assist with complications due to missing gas line locations.
Lindsey Pontz, Office Technician specializing in damage control at SAM, said, "It has been rewarding to work on a project that makes a difference by reducing gas line damages, preventing potential injuries and providing educational materials about safe digging practices to contractors and homeowners."
On-site, our teams use a proprietary process to capture information during each visit. Using customized software, our tech teams submit a survey that provides information on the presence of gas line marking, any safety concerns, a map capture of the location, photos of any markings, and any relevant information for future use. Once captured, this information can be compared with previous and future visits and divided by individual field crews to hold each team member accountable.
Beyond one-time help, our teams are focused on promoting safe digging at every turn and building relationships with contractors so they will be comfortable contacting us at future sites should they have problems locating gas lines.
This combination of tools and techniques has proven very successful in reducing damages to gas pipelines in Charlotte.
We aim to be a resource and are prepared to provide information on free training programs that contractors can access through 811. You, too, can prevent excavation damage and keep your community safe by calling 811 before you dig. To learn more about the services SAM offers for gas distribution, visit our Gas Distribution webpage.