Digital Twin: Digitizing Utility Infrastructure Inspections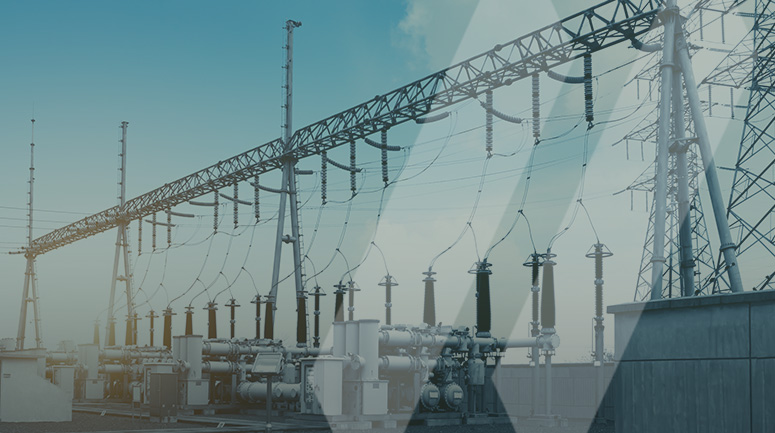 According to the American Society of Civil Engineering Report Card, in 2021, America's aging infrastructure ranks at a C-. The good news is that across the country, utility companies have made improving the reliability of their electric grids a core part of their Environmental, Social, and Corporate Governance (ESG) goals and are actively taking strides to improve their systems. Recently, SAM assisted an Investor Owned Utility (IOU) pursue its ESG goals by scanning more than 30 substations spread throughout the Central Midwest, with an additional 38 substations under contract. The IOU knows its electric infrastructure is aging but needs to evaluate to what degree age has affected its infrastructure and grid reliability.
Making Remote Inspections Possible
Rather than sending out up to three different teams to each substation for on-site inspections, the IOU wanted a way to conduct the inspections remotely. Initially, the IOU had an internal group doing the scanning work, but when its available resources could not meet the targeted timeline, they came to SAM for support.
SAM's multi-service approach and wide array of subject matter experts allowed us to combine techniques and data from multiple disciplines, including Building Information Modeling (BIM), traditional survey techniques, and LiDAR scanning, into one cloud-based viewing platform allowing for remote inspections. SAM incorporated terrestrial LiDAR point clouds and imagery with high-definition images into one deliverable for ease of use and access, creating an interactive digital twin.
Depending on security requirements, the 3D documentation can be uploaded to the cloud for remote viewing or physically delivered to the client.
Scanning and Collecting Data on Site
Our teams use a Terrestrial Scanner to collect LiDAR and imagery information for the entire substation in great detail. Updating locations every 3 minutes, SAM field teams can collect over 100 set-ups a day, producing a 3D BIM digital twin documenting specific conditions during collection. Internal production advancements have moved SAM past significant labor challenges traditionally involved with post-processing. These advancements not only speed final delivery but increase accuracy and quality control.
Using high-definition cameras allows for extraordinarily clear images, and lets inspectors read the information on critical pieces of equipment, observe cracks in the foundations, rust on the equipment, and other telltale signs of aging without physically visiting the site. These images are then correctly geotagged within the interactive digital twin.
Adhering to Safety and Security Protocols
Our teams go the extra mile by attending client-specific safety training to earn access to the substation and control enclosures within the sites without an escort. Our field crews also check in and out of each substation with security each day work is performed.
Maintaining this high level of safety can be a challenge, and SAM is midway through the second season of the project without a safety issue or violation.
Investing in Technology to Improve Speed
After receiving the official scope of work, SAM decided to make additional investments in our technology infrastructure. We were able to triple our delivery speed for 2022 by special ordering several high-powered computers and additional servers to handle the massive amounts of data generated and process it rapidly.
Collaboration with the Utility Provider
This project was truly a collaborative effort with the client from start to finish. Throughout the project, SAM worked side-by-side with the utility provider. We maintain weekly meetings with both SAM and the utility's internal teams to make sure that our deliverables are indistinguishable from their internal deliverables, providing the virtual inspectors with a consistent, high-quality product.
"The aging infrastructure project provided a unique opportunity to work closely and innovate with our client to develop deliverables tailored to their remote inspection needs," said SAM VP and Corporate Director for Utilities, Kyle Currey. "Our team's attention to detail and safety and our constant client engagement and process improvement produce a living library of each substation that our client or SAM can maintain throughout the asset's lifespan. We can easily update existing deliverables with future facility additions and equipment replacements making this a true living digital twin."
Looking to the Future
This 3D documentation can be continuously updated to reflect current conditions. We will return to each substation as projects are completed and update existing deliverables with the new site conditions.
The data our crew captures also has many other valuable applications outside of infrastructure inspection. As a geospatial and construction services company with strong survey capabilities, future designs created with our scans are ready to be staked with no further manipulation. Additionally, the utility company uses our data to create topographic maps of the ground and evaluate water runoff on the sites.
If you are looking for a collaborative partner with the resources and multi-disciplinary approach to create innovative solutions, visit our website.