Doing our Part for the Permian Promise: Ensuring Quality Infrastructure Projects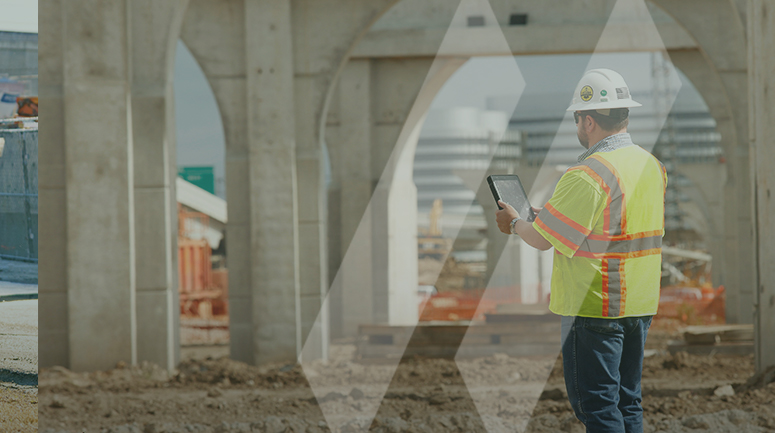 As part of the Permian Basin, the Texas Department of Transportation's (TxDOT) Odessa District is one of the most critical locations in the country for the energy industry. The reliability of infrastructure in this region is crucial because if it fails, the delay in distribution impacts the entire country. TxDOT has committed to improving the infrastructure in this vital area as part of their Permian Promise. For the past several years, SAM has been contributing to the success of TxDOT's promise by verifying that roadway enhancements meet the stringent demands required for the slow, heavy-loaded energy sector traffic.
Because the Odessa District covers over 18,000 square miles with over 3.4 million roadway centerline miles, having appropriate staffing levels to cover this vast area is challenging. This challenge is compounded by the remote nature of the region and the competition for qualified staff in the energy industry. To overcome these challenges, we have developed and implemented a Staffing and Resource Allocation Plan as part of our five-year Indefinite Delivery Indefinite Quantity (IDIQ) awarded by TxDOT to provide Construction Engineering Inspection (CEI) services in the Odessa district.
SAM had already demonstrated our enhanced capabilities to deliver timely project reporting and communications to TxDOT during previous contracts. This new contract demanded a similar level of collaboration but on a greater scale.
To handle a wide variety of projects simultaneously, SAM maintains almost a third of our Texas-accredited inspectors in this region. When project spikes demand additional support, SAM and its teaming partners provide an ample variety of experienced staff in every aspect of construction, engineering services, and inspection to ensure that we can fulfill TxDOT's needs.
According to Miguel Torres, SAM Project Manager overseeing the inspections, "SAM continues to deliver high-quality CEI services for the TxDOT Odessa District. We're excited to continue our relationship by providing reliable and accurate construction phase services with newly enhanced technology solutions. We are committed to the Odessa District and will leverage these new advances to help build and maintain Texas' critical transportation infrastructure in the Permian Basin."
The scope of the work under the IDIQ with multiple work authorizations includes bridge inspection, concrete paving, hot-mix asphalt paving, as well as review for work schedules, plan changes, and resolving construction-related issues. As an extension of TxDOT staff, it falls on us to verify that work is completed correctly, on time, and documented accurately. Additionally, we must actively communicate with our teaming partners and share information on a near real-time basis.
One of the tools that enables us to deliver the level of quality we expect and the client demands is our proprietary app called SAM FieldTM. This app streamlines the review and decision-making processes during construction inspections by making accurate data readily available to all relevant parties, including project managers and clients.
SAM FieldTM allows our inspection team to capture construction activity data on-site, take photos, videos, and digitally markup plan sheets and electronic files from wherever they are located. This system has project-specific information (plan quantities, alignments, etc.) pre-loaded in drop-down menus to aid in reducing inspection data entry errors. This has been especially useful in documenting as-built construction and punch list items. Information is automatically uploaded to our cloud-based electronic data management system, allowing instant sharing with on-site and remote staff.
In addition to making it easy to stay apprised of what is happening on-site, adopting this innovative electronic workflow has reduced human error, reduced delays, and improved the quality and efficiency of our inspections on behalf of TxDOT.
Since 2018, our construction teams have successfully overseen fifteen projects in Ward, Midland, Reeves, Andrews, Glasscock, Sterling, Crane, Winkler, and Martin Counties, with three more projects currently underway.
For more examples of how SAM maintains, builds, and inspects critical infrastructure across the country, visit our Engineering Inspection webpage. To watch our video on how SAM FieldTM impacts the work our teams deliver, visit our innovation series page here.