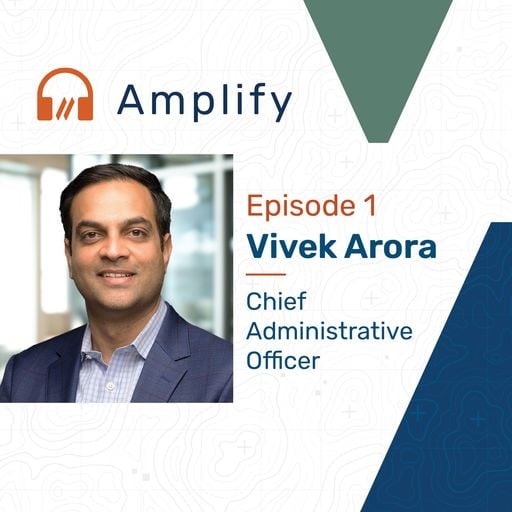 Episode 01: Vivek Arora - The Importance of People
Listen to "Episode 01: Vivek Arora - The Importance of People" on Spreaker .
Tune in to the first episode of Amplify featuring our Chief Administrative Officer, Vivek Arora. In this debut episode, we delve into the realm of leadership through the lens of Vivek's successful career journey. Discover how his insights and strategies have not only shaped his personal trajectory but have also played a pivotal role in steering our organization to new horizons.
Join us as we engage in thoughtful discussion about the significance of people within the framework of corporate success. Vivek's perspective on the pivotal role that people play within an organization offers a fresh and insightful take on the dynamics that drive our accomplishments.
This episode also provides an exclusive peek into our current company initiatives such as mentorship and training, shedding light on the path we're paving for the future.
Explore life at SAM.